From the family den to the formal living room, follow these easy tips for transforming your sofa into a stylish seat that fits your look and your life.
The Family Sectional
Piled high, this mix of neutral and bold prints complements the casual nature of a sectional. Come movie night, everyone can find a favorite pillow.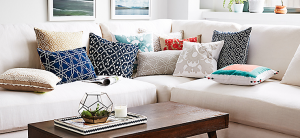 The Formal Seat
Refined patterns and textures are a perfect match to a more structured seat. Flashes of color and a soft throw keep the vibe sophisticated but not stuffy.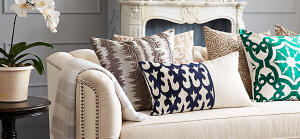 The Eclectic Sofa
Beautifully woven textiles from around the world tell of a well-traveled life. Use this assortment to create a warm vibe with layers of rich texture.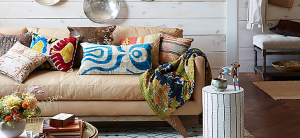 Article published on One Kings Lane