Working with an interior designer is fun (or at least it should be)!
To ensure an enjoyable experience, there are some standard questions you should ask your designer BEFORE starting your project. By asking these questions, you will have a better understanding of how your designer works and what to expect. Too, this will establish a smooth, positive working relationship with your designer, resulting in the beautiful room you're hoping for. Below is a list of questions to get you started.
What is your fee structure? It is important to know how your designer charges/bills her clients. Are her services hourly or is there a flat fee? Does she include a mark-up on purchased goods? Be sure to inquire if there are any other fees for services.
Are my budget and timeline feasible? This is imperative. Make sure your expectations on costs and timing are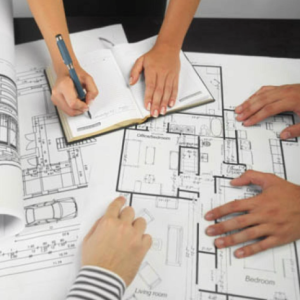 realistic and that your designer is aware of these parameters. Also, confirm that your designer is able to dedicate the necessary time and effort to your project.
What challenges may I need to overcome on this project? Murphy's Law is just as active in interior design. Sometimes even more. It's best to know any concerns your designer has ahead of time. Inevitably, a different, unforeseen challenge may arise, but you should be as prepared as possible.
Do you hire personnel for the job or do I? Find out whether you will be responsible for hiring painters, carpenters, plumbers, electricians, etc. or if your designer will bring in her own vendors.
How will you share information with me? Will it be through plans, design boards or computer imaging? Will we work with you or someone else? Verify your point of contact and establish how much of the lead designer's time will be devoted to your project versus a junior designer or team member.
On the flip side, your interior designer should have some questions for you! When starting a project, designers need to know YOU- your tastes and needs. This is a great opportunity to share your interests and preferences and will ultimately result in a finished design that reflects you. Below is a list of questions your designer may ask.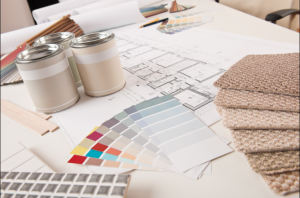 What is the overall style you'd like to create? You may not know exactly what style you're looking to achieve. That's ok! Images from design magazines, Pinterest and Houzz offer myriad home pictures. Pick out some you like and others you don't. Share these with your designer. A designer has access to a plethora of furniture and textiles to help you achieve your vision.
How do you use this space? Most rooms serve multiple functions – TV viewing, entertaining, studying, reading, etc.  Make certain your designer accounts for all uses.
What do you love/hate about this room? Both are equally important. Share colors you love and gravitate toward and others you'd prefer to stay away from. Be sure to include what is and isn't working in your room.
Are there any special needs that I should consider? Designers need to account for your lifestyle and how you LIVE within your home. If you have frequent guests, dogs, children, work from home, or entertain regularly, your designer can suggest specific design functionalities to reflect these needs.
Is there something you have or have seen that inspires you? This gives your designer a little more insight into YOU. And, it may trigger a design idea. After all, you should surround yourself with things you find inspirational.
Article written by Talie Jane, the owner and principal designer of Talie Jane Interiors. Call 855.TALIEJANE (855.825.4352) or visit TalieJaneInteriors.com with questions about your next interior design project.