The Coronavirus pandemic is responsible for a dramatic change in the way the world lives and works. The workplace is undergoing the largest-scale remote work experiment in history, with nearly seven in ten workers doing their jobs from home. (1)
This is true too for many of the Silicon Valley Tech companies as well. And, this policy seems to be continuing, to some extent, post pandemic. With this driving factor, many Bay Area natives (and beyond) have opted to purchase second homes, or in some cases, permanent residences, in the Lake Tahoe area. (2)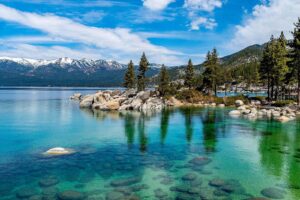 Outsider Magazine calls this recent geographic shift the "Covid Migration – Mountain Edition." People are currently fleeing big cities in droves to escape the pandemic and be closer to nature – amongst the mountains and fresh air. This migration has led to an unprecedented boom in real estate, construction and interior design. (2)
According to Zillow, "Truckee (northwest Lake Tahoe) saw 193 home sales in December 2020 alone, an 88% increase over December 2019. Home values were way up too – December's median sale price in Truckee was $833,000, an almost 30% increase compared with the same month the year before." (2)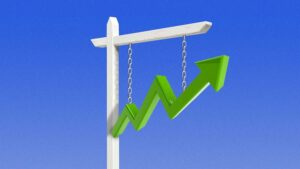 "Sales have soared as high as the Sierra's snow-covered peaks, especially for properties with views of them. In Incline Village (north Lake Tahoe), the media home price hit $2.2 million in February 2021. Inventory is at a historic low while demand is at an all-time high." (2)
On Tahoe's east shore, Glenbrook has experienced record low inventories which has forced realtors to change strategies. Realtor Ryan Schiestel of Chase International says, "Glenbrook was at a record low inventory just prior to Covid so you can imagine how things are looking now. I receive calls from interested buyers on a daily basis but we just don't have the inventory to meet demands." Schiestel has changed strategies, "Rather than contacting listing agents for homes on the market, I reach out to homeowners to see if they are interested in selling. I have buyers willing to pay cash, in some cases up to 25% over appraisal, and I see it owners are willing to sell; it's definitely a seller's market."
The main driver is that people want more space, prompting higher sales of luxury, suburban and rural homes, said Daryl Fairweather, chief economist at Redfin. "It's a K-shaped recovery. Wealthy people are doing well, and more affluent people are more able to work remotely," Fairweather said. (3)
With the real estate boom has come a dramatic increase in remodeling and interior design needs. Over the past year, Talie Jane Interiors has been busy collaborating with new property owners in and around the Lake Tahoe area – full interior and exterior remodeling, creating additions, redesigning dated interiors, creating space plans, furnishing entire homes and solving design challenges a new home brings.
"Contractors, Sub-Contractors, Interior Designers and all related vendors have been inundated with projects and it's been hard to turn people away," says Talie of Talie Jane Interiors. "Even though busy is a blessing, it has not all been smooth sailing." For example, she says, "Finding great contractors with availability has been a tough ask as many are booked through 2023. This, coupled with Covid restrictions (which are now loosening) and job losses, a lot of our vendors are working at half-capacity; manufacturers have shorter hours and fewer workers and we're finding many quality control issues and much longer lead times than we hadn't in the past."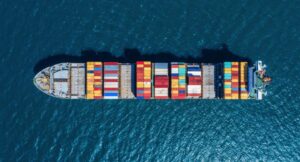 Increased lead times due to delays in shipping within the US and across the seas. As Covid drags on, it's stretching lead times with it. These delays are seen across all categories from upholstery to tile and especially kitchen appliances. (4)
"We have seen some appliance lead times hit six months," says Talie. With the shutdowns of many manufacturing floors during the early months of Covid initiating the delays, the new safety protocols and shipping issues have only exacerbated the delays. Even after a year, manufacturers are still working at half-capacity, making it much harder to catch-up with the demands.
Ray Allegrezza, the Executive Director of the International Home Furnishings Association, claims, "it might not be until the end of the third quarter of 2021 that the supply chain is going to bounce back." (4)
Despite all this, Talie Jane Interiors has made efforts to source materials from vendors with shorter lead times and better quality control in order to provide its clients with the best service. "We believe it's extremely important to manage client expectations while also being fully transparent, especially during these unprecedented times," says Talie.
"We make sure to communicate with our Clients to make them aware of the increased lead times. It's been a frustrating year for many of us as we are at the mercy of manufacturers and shipping companies. But it's pushed us to be even more organized with our projects and come up with creative ways to resolve these new challenges."

For assistance with your new home remodel, contact Talie Jane Interiors at 855-825-4352.

Article by Akshaya Sivasankar for Talie Jane Interiors

---
Sources:
(1) Coronavirus Moving Study Shows More Than 15.9 Million People Moved During COVID-19 | MYMOVE
(2) https://outsideonline.com/adventure-travel/news-analysis/tahoe-zoomtown-covid-migration/
(3) Millions of Americans moved during the pandemic — and most aren't looking back (nbcnews.com)
(4) https://Businessofhome.com/articles/lead-times-are-terrible-when-will-they-get-better

Images:
Feature Image: Vectorstock.com
Image 1: WorldAtlas.com
Image 2: Why the real estate boom could keep going for years – Axios
Image 3: https://www.universalcargo.com/how-much-cargo-can-the-largest-shipping-container-ship-really-hold/