When our clients refer us to their friends and family, we know we've delivered on our promise; we know we were successful. And we measure that success by our ability to deliver a creative design solution to a spatial challenge under budget and on time.
We have found that the best way to achieve this success is by listening to and understanding our clients. At Talie Jane Interiors, we have processes and procedures in place to ensure success.
Our most important procedural initiative is our "Discovery Session." This one-on-one conversation with our client allows us to understand their vision, likes and dislikes, color and style preferences and lifestyle.
Initiated with a series of questions, the Discovery Session is really the start of our collaboration with our clients and typically becomes an organic conversation. This allows us to understand what it is our clients are truly seeking, not only from an aesthetic perspective but from a functional one as well. If we understand the design challenge they are experiencing, we can be that much more successful in solving it.
In a lot of cases, our clients really know what they want and are clear in their direction. And that's great. For others, they think they know what they want but realize after our conversation that they want something else instead. The purpose of the Discovery Session is really to talk through a lot of things that clients may not have thought about yet which generates great conversation and a deep dive into what they truly want and need.

Our main Discovery Session discussion points stem from the 6W's (who, what, where, when, why and…how).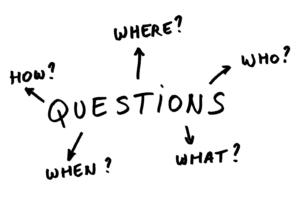 ▸ Who will be utilizing the space?
Are there any kids? If so, what are there ages? Are they boys or girls? – This will especially impact our bedroom selections (bunk beds, twin beds) and color palette but also our search for especially durable furnishings and fabrics.
Are any elderly people living here? – If so, area rugs may not be the best option since they can be tripping hazards.
Are there any pets? – Claws will definitely affect the types of materials we select for furnishings. So too will the possibility of accidents – stain-resistant indoor-outdoor fabrics are a must.
▸ What will they be using it for?
What is the room's primary purpose? – In most cases this is obvious, but more and more, rooms are becoming multi-purpose.
Is there a secondary purpose? – Sometimes spaces need to be dual-functioning. It's our job to make sure the design reflects all uses equally and functions in the best, most efficient way possible.
▸ Where is it?
Different states have different building codes and requirements which must be taken into consideration.
▸ When do they want to start?
What is their timeline for completion? – Almost everyone wants a re-design to be completed ASAP but the reality is that re-models and re-designs don't happen overnight, despite the illusions of HGTV. Part of our job is to be upfront with our clients and discuss realistic timelines.
Have they already engaged other trades, contractors or architects? – We are happy to collaborate and can provide lists of recommendations for tradesmen.
▸ Why do they want to re-design their space?
Why are they hiring an interior designer? – We need to understand the purpose of the project so we know how to help them achieve their end goal.
What is the project scope? – Once we know the expectations for the project, we will be able to provide expectations for budget and timing.
What is currently working and what isn't? – There may be certain aspects about a room/space our clients love. We want to make sure we aren't making changes to things that are working. And at the same time, we need to know what challenges they are facing so we can use design to resolve them.
▸ How do the envision the design process?
Have they worked with a designer before? – It helps us understand their previous experiences with designers, what they liked and didn't like. This way we can best manage expectations.
What are their expectations? – If our clients have different ideas about the process, we can talk them through how we work so they know what to expect.
What does a successful design look like? – We want to know what success looks like to our clients so we can be sure to exceed expectations.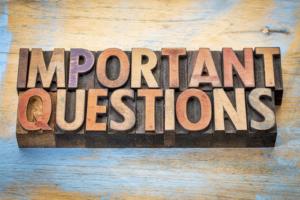 The rest of the "How" is mostly on us. It's how we're going to get to a successful design upon completion. And that comes from an in-depth series of questions about design style preferences, color preferences (we need to know what colors our clients like and even more importantly, what colors they don't like), material preferences (some clients don't mind animal prints and others can't stand 'em; some like leather and others prefer fabric) and really understanding and listening to our clients' responses.
The Discovery Session is an invaluable tool. We constantly refer back to responses to ensure we are exceeding expectations. Although nothing is set in stone, the responses from the Discovery Session serve as a jumping off point and are the backbone for our design layout and furniture selections.
We appreciate clients who take the time to really invite us into the way they live. The better the collaboration and communication, the better the end result!
Call Talie Jane Interiors at 855-TALIEJANE (855.825.4352) to work with a designer who listens to and understands its clients.