As a designer, I have watched my fair share of HGTV shows. They provide a great source of ideas. My favorite is "Love it or List it" since I'm a designer and my husband is a realtor. We live our own Hilary vs David moments.
Although entertaining, I find that the shows on HGTV do a disservice to homeowners and especially interior designers. The shows do not represent the reality of what goes into a remodel/rebuild/renovation – the time it takes, the inevitable "issues" that arise nor the collaborative relationship designers have with their clients.

The Domino Effect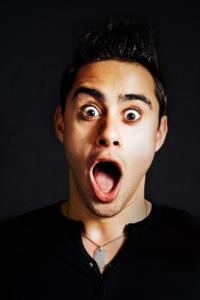 There's a definitive sequence of events in construction and design. For example, a roof can't be installed without walls; sofas can't be ordered before determining a space plan; painters can't begin before colors have been selected. Each component of a project is reliant on the next. And when one is behind, it affects all of the others. Timing and scheduling is extremely important.

Subcontractors and tradesmen don't always show-up when they're supposed to.
They are on other jobs that run longer than anticipated.
They are injured.
They take on other projects while waiting to start your project.
The reality is, scheduling tradesmen is not an easy task and it requires patience, flexibility and having access to a rolodex of multiple painters, multiple plumbers and multiple electricians to call upon when your first choice isn't available.
On HGTV shows, viewers are kept from the reality of scheduling. There seems to always be a team of attractive, muscular men (Ty Pennington?) available on-site at any time to knock things out, literally. Tile layers miraculously arrive on site the day they're needed; talented carpenters are available to work overnight and on weekends; all materials arrive on site at the same time. This is just not the reality.
Designers and contractors do their best to schedule tradesmen and plan as much as possible, understanding the importance of flexibility.

Murphy's Law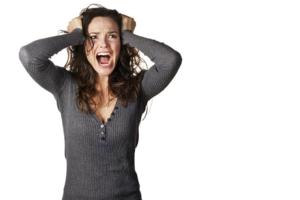 "If anything can go wrong, it will." (1)
This has never been truer that on a construction site, especially a remodel or renovation where there's a potential surprise behind door #1, #2 and #3! And I'm not talking about the kind leading to a new car, all-expense paid vacation to Mexico or a sailboat. Murphy has a definitive presence on all job sites.
Homeowners (and designers alike) need to understand that $&*% happens. It's inevitable. I would challenge anyone to name a project where everything happened, as planned, per plan, without any hitch/hick-up. It just doesn't happen.
However, with the right people, issues can be handled professionally and timely, having the least effect on time, money and design intent as possible. Close relationships between contractors, tradesmen and designers can help minimize these issues and the more communication and on-site visits that can be made, the better. Some potential issues may even be caught ahead of time, before they become "issues".

The best advice: expect that things will not always go to plan. Roll with the punches and work in collaboration with your contractor and designer to find the best solutions. Chances are, they've seen these issues before and have various solutions to offer. Listen to their suggestions and move on.

Remember the inevitable part in each "Love it or List it" episode when Hilary explains that the homeowners can't get a certain item on their "wish list" due to an unforeseen issue with plumbing, electrical work or a support wall that couldn't come down? That is some of the most realistic HGTV I've seen.

Client? What Client?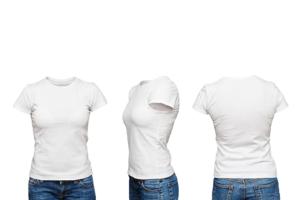 Collaboration between interior designers and clients (and contractors) is key. After all, the designer and contractor won't be living in the home, YOU will be. I'm always shocked to see clients "turn over" all decisions and selections to the designer (or their neighbor – remember "Trading Spaces"?) Trust is important but so is collaboration. Ensuring clients like everything before placing orders, spending money and having furnishings, lighting and accessories delivered and installed should be a no-brainer.
Even after in-depth discussions about style and color preferences and sharing inspirational images on Houzz.com and Pinterest, I give my clients options and show them everything before committing to purchases. There can be a bit of back and forth but that's what leads to great design. It's not only aesthetically pleasing, but it reflects your clients' tastes (not just yours), preferences and lifestyle.
On HGTV shows, it seems designers are off to the races, picking and choosing to surprise their clients. I haven't had one client who said "just surprise me!"

Waving the Magic Wand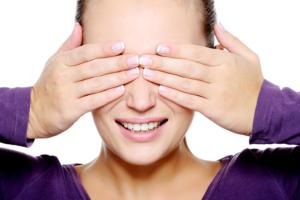 Remodels and renovations do not happen overnight nor do they happen over the course of one long weekend, even if you have Monday off! HGTV shows always have a "big reveal" at the end of each episode. Homeowners are asked to "Close your eyes. Walk through the front door. Now, open your eyes!" Voila! here's your brand-new house, completed in just 36 hours! Tears begin to flow and homeowners are in love with EVERYTHING that's been done. If only it were that easy and that quick!
Everyone wants a new kitchen/bathroom/master bedroom NOW! But, the reality is, it takes months of planning and preparation. HGTV shows don't reveal the "behind-the-scenes" work that happens months before starting the project, with teams of people (think "Property Brothers"). And, time-lapse (love the graphic showing day turning into night) photography doesn't accurately show the progress being made, or not being made.

HGTV shows are certainly entertaining and have value for idea-sharing, but they don't show the whole picture when it comes to construction or design. Next time you're watching your favorite HGTV indulgence, think about what is not being shared or told; read between the lines. There's definitely more than meets the eye.
---
Sources:
1. http://www.murphys-laws.com/murphy/murphy-true.html