WE ARE THE LEADING INTERIOR DESIGN FIRM IN LAKE TAHOE
"Talie is a dream to work with. Not only is she completely professional, she is a warm, lovely person. I highly recommend her!" - Tila O.
I Am Talie Jane
Talie is "Natalie" without the "Na" and Jane is my middle name. I started Talie Jane Interiors in 2009 and have since worked to create comfortable, luxurious and sophisticated environments for my clients.
Beginning in Chicago and moving to Lake Tahoe, our firm understands various design styles and mixes and matches according to the tastes and preferences of our clients.
We have several simple beliefs, which affect everything we do. We believe in listening to and understanding our clients. We believe in an analytical AND creative approach to design challenges. We believe that each space should tell a story in an artistic and beautiful way. We believe in delivering on time and under budget. We believe in long-lasting client relationships.
Our office is located in Lake Tahoe and we serve clients all around the lake (including the surrounding areas of Reno, Carson City, Truckee and beyond).
We look forward to working with you.
All the best,
Talie Jane
"I'm going to make everything around me beautiful –
that will be my life."
- Elsie de Wolfe
Our diverse portfolio includes:
Homes and Condominiums
Home Staging
Processional Office Spaces
Assisted Living Facilities
Model Homes
Sales Centers
Clubhouses
Storefronts
Showrooms
And so much more!
We are a full-service interior design firm.
We offer a wide-range of services: Consulting, Project Management, Sourcing, Color & Material Selection, Space Planning, Art Selection, Furniture Buying, Custom Furniture & Millwork and Home Staging.
We pride ourselves on our relationships with trusted, passionate and talented partners and collaborators. From furniture and fabric reps to plumbers, electricians, metal workers and custom cabinet makers, our full-service design extends to our dedicated experts who allow us to turn dreams and creativity into reality.
OWNER AND PRINCIPAL DESIGNER, TALIE JANE
Lots of people go to school for 10 years…they're called doctors, or in the case of Talie Jane, interior designers.
After earning a master's degree in advertising and working in account management at small, medium and internationally renowned advertising agencies in Boston, New York and Chicago, Talie decided the ad world wasn't for her. Instead, her life-long passion for interior design prevailed.
Four years later, she earned another undergraduate degree, in interior design, and shortly thereafter, opened Talie Jane Interiors in Chicago, her hometown. The resulting combination of management (details) and creativity (design) is unmatched and is thoroughly demonstrated in each of her design projects.
With a successful business, it was difficult for Talie to uproot to Lake Tahoe. But, she "followed a boy," as she jokes, and made the cross-country move. "It was my husband who introduced me to Lake Tahoe and to whom I can thank for allowing me to wake up in the beauty and tranquility of this amazing place," she says. Now, Talie gets to follow her passion every day, in one of the most majestic places on earth.
Talie lives in Lake Tahoe with her husband, two sons and furry, four-legged friend.
LEAD DESIGNER/DIRECTOR, RYAN PAUL
A mechanical engineer, designer, realtor and gourmet chef, Ryan is truly a renaissance man. But his true talents lie in customer service, collaboration, business management, logistics and relationship-building.
Ryan's 17+ years in sales and project management has provided him the necessary tools for thoughtful problem-solving and communication. He is responsible for the fantastic deals we have procured with our vendors and the reason we can pass along unbeatable product savings to our clients.
He also happens to be Mr. Talie Jane which makes him truly accountable to the "boss" in every sense of the word.
We are honored to have Ryan with us as a valued team member of Talie Jane Interiors.
ASSOCIATE DESIGNER, AKSHAYA SIVASANKAR
Architect turned Interior Designer, Akshaya knew from an early age that she wanted to work in a creative field. She completed her undergraduate work in India, earning a bachelor's degree in Architecture. It was at that point that she realized she was even more passionate about Interior Design! So, she came to the US to earn a master of Fine Arts in Interior Design from Iowa State University.
Akshaya stayed on after graduate school and was working as an Architectural Assistant when she found Talie Jane Interiors. "My ideal place is one with mountains and water," she says. "So, when I found Talie Jane Interiors in Lake Tahoe, I was thrilled to make the move; I am so lucky to have a job I'm passionate about and to have a forever home in Tahoe."
We are very excited to have Akshaya join our team. She is extremely eager to learn and gives every task her all.
ASSISTANT DESIGNER, MALLORY ELIZABETH
Mallory joins us by way of the Pacific Crest Trail. During her 2,650-mile trek from Mexico to Canada, she and her husband passed through Tahoe and felt pulled to the area. Several miles later, we welcomed her to the Talie Jane team. Aside from her passion for the outdoors, Mallory has a strong design background. Having earned her Bachelor of Arts in Interior Design from Michigan State University's CIDA accredited design program. She spent two years working in Commercial Design for a Hospitality Interior Design company in Franklin, Tennessee. Specializing in Hilton's, Mallory learned the ins and outs of hotel design. She brings her creativity, passion, and commercial design experience to Tahoe.
Assistant Designer, Christine Bolanos
Christine joins us as an Assistant Designer. She is a licensed architect in her home country of Guatemala and started her professional journey with one of Guatemala's most prestigious real estate development companies. She applied her knowledge to the development of a prestigious golf course community there – redesigning homes and apartments, tailoring each living space to the unique preferences and requirements of her clients. After a successful three-year term, Christine embarked on a new chapter in her professional journey by relocating to the United States. Her presence brings a blend of architectural expertise and finesse, combining form and function, with a touch of sophistication. We are excited to share Christine's international design talents!
Assistant Designer, Nastaran Fadee
Nastaran joins Talie Jane Interiors as an Assistant Designer. She comes to us from Iran by way of LA. A certified architect in Iran, Nastaran has a master's degree in architecture from Tehran University and a second master's degree in architecture and urban design from UCLA. Nastaran won an A'design award in Milan, Italy, for one of her amazing residential architectural projects. Her specialties are architecture and interior design of residential complexes and single and multi-family homes. We appreciate Nastaran's in-depth knowledge and are thankful that she agreed to move to Tahoe to join our team!
Associate Cabinetry Designer, Beth Kathryn
Meet our hockey-mom and cabinetry designer extraordinaire, Beth.
Beth is an award-winning, master cabinetry designer. Kitchens, baths, home offices, laundry rooms, entries, you name it and she beautifully and creatively designs it! With more than 20 years of experience as a certified kitchen and bath designer, Beth enjoys creating aesthetically-pleasing yet functional spaces where Clients love to work and entertain. She is a member of the National Kitchen and Bath Association and is passionate and motivated, constantly striving for excellence.
Most recently, one of Beth's family-friendly kitchen designs received the grand prize from the nation's top cabinetry company. We are so honored to have Beth on our team.
She lives with her husband and three boys.
Installer, Shawn Knisely
Shawn joins us as an installer and skilled tradesman. He is a third-generation contractor from the Tahoe Basin. With 30+ years in construction, Shawn specializes in installation, sanding and finishing of wood floors, stairs, cabinetry and fine finish carpentry. He spent four years in Hawaii working with exotic hardwoods creating custom projects for high profile clients and celebrities like Larry Ellison, Carlos Santana and Brad Murphy just to name a few. We are excited to have Shawn assist with all of these wood-related projects in addition to installing our closet organization systems and window treatments and assisting with furniture installation and art hanging.
Featured Work
BEST DESIGNER IN NEVADA, ARCHITECTURAL DIGEST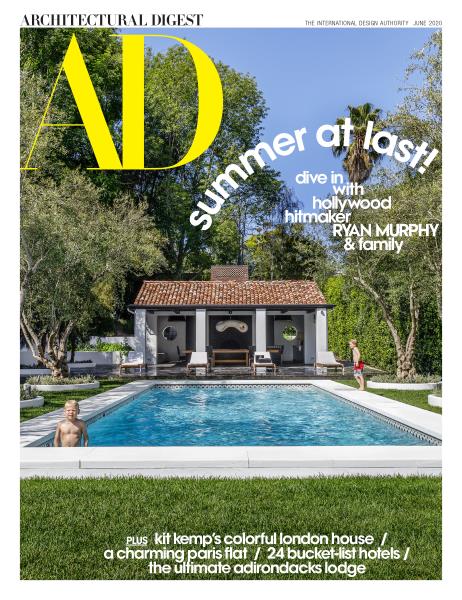 TOP MOUNTAIN INTERIOR DESIGNER, MOUNTAIN LIVING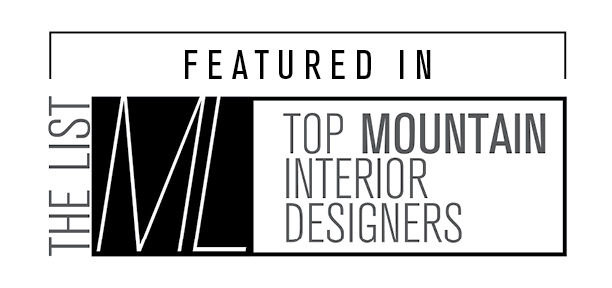 BEST REMODEL OF THE YEAR, TAHOE QUARTERLY MOUNTAIN HOME AWARDS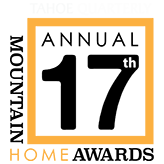 Eight-Time Houzz Customer Service Winner