Wainscotting? Boucle? Schluter? What? Interior design has a language all its own and understanding the terms and jargon used by professionals in the field can be a challenge.
Knowing the lingo can help in your communication with your interior designer so you fully understand what she is trying to convey when discussing different design concepts.
The team at Talie Jane Interiors put together some of the design terms they use everyday. Whether you're working with Talie Jane Interiors or just doing your own research online, this guide will help you get to know some of the important terminology so you can talk the talk and sound like a pro.
Wainscotting
Settee
Boucle
Flock
Patina
Welt
Schluter
Niche
Kelvins
AFF/CFA/COM
Hygee
Feng Shui
Cabinet Overlay Styles Explained
What is a cabinet overlay?
Overlay (sometimes called "reveal") refers to the amount of cabinet face frame that is covered by the doors and drawer headers. There are three main types of overlay: inset (beaded and non-beaded), full overlay and frameless.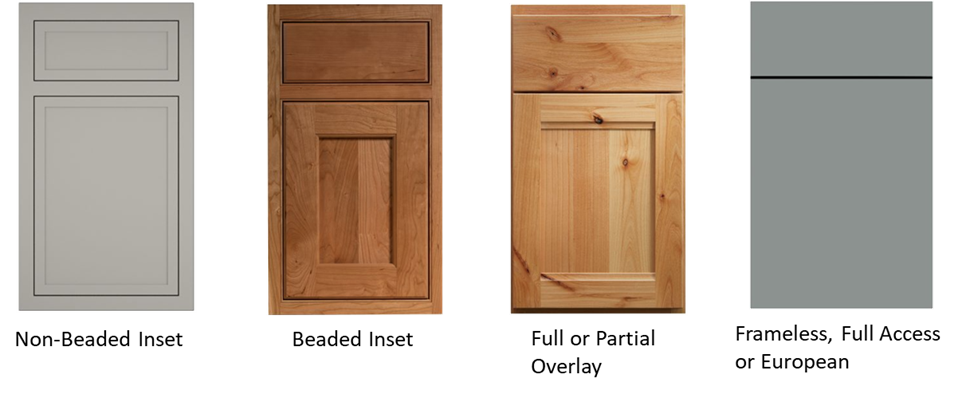 Framed vs Frameless
Full or Partial Overlay
Framed cabinetry has doors that overlay the face frame of the cabinet.
Partial-overlay: cabinet doors are a more traditional option that still remains popular in many homes. These cabinets feature doors and drawers that only partially cover the front of the cabinet frame, leaving some of the frame exposed. This style is often used in more traditional or rustic designs.
Frameless, Full Access or European
Modern Inset
Now that you know the lingo, let's chat! Call Talie Jane Interiors at 855-TALIE JANE (855-825-4352) to collaborate on your next interior design project.
Article by the Talie Jane Interiors team.
Sources
https://www.merriam-webster.com/dictionary/welt

https://www.wentworthstudio.com/blog/home-niches#:~:text=What%20Is%20a%20Niche%3F,shower%20stall%20for%20convenient%20storage.
https://www.capellakincheloe.com/blog/design-dictionary

Bouclé Fabric: Your Ultimate Guide to Everything Bouclé – NEST Casa

Beth Finley
Images