There's so much to love about the summer: greenery, fragrant blooms, long and light evenings and, hopefully, glorious sunshine. When summer arrives, many of us embrace warmer weather — no sooner does the sun come out than the flip-flops are on. And just as we make season-appropriate sartorial adjustments, our interiors can also benefit this summer from small updates that are conducive to warmer nights and brighter mornings.
1. Pack away your winter linens. Swapping heavy soft furnishings is one of the quickest ways to update a bedroom for summer. Sturdy wicker baskets like the ones on top of the wardrobe here are ideal for storing bulkier items, such as winter bedding; tucking them away atop the wardrobe makes the most of storage space and keeps warm blankets accessible in case the nights get chilly.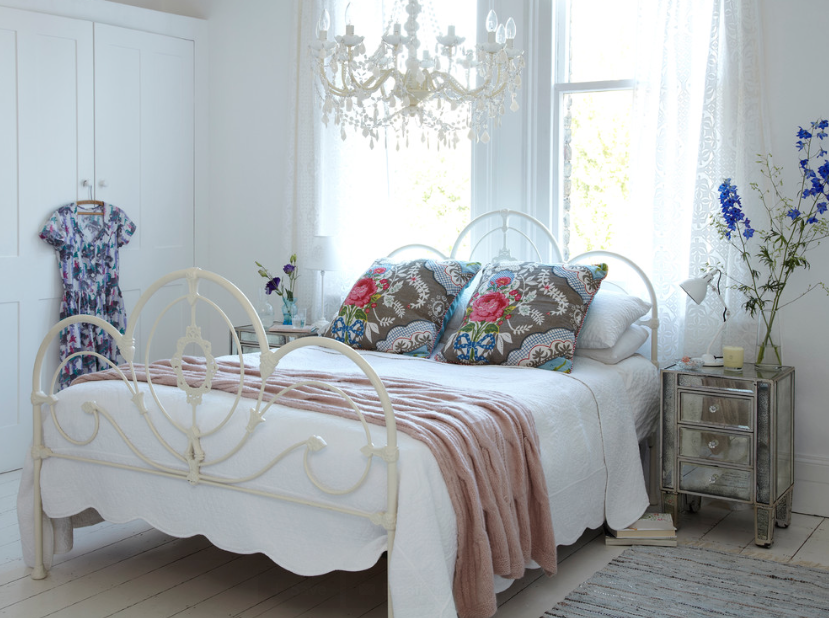 2. Keep your decor light and bright. Replacing your heavy duvet with lighter sheets and blankets is just the start; also consider incorporating a brighter color scheme and embracing florals and fluttery fabrics. For a crisp final touch, add freshly cut flowers.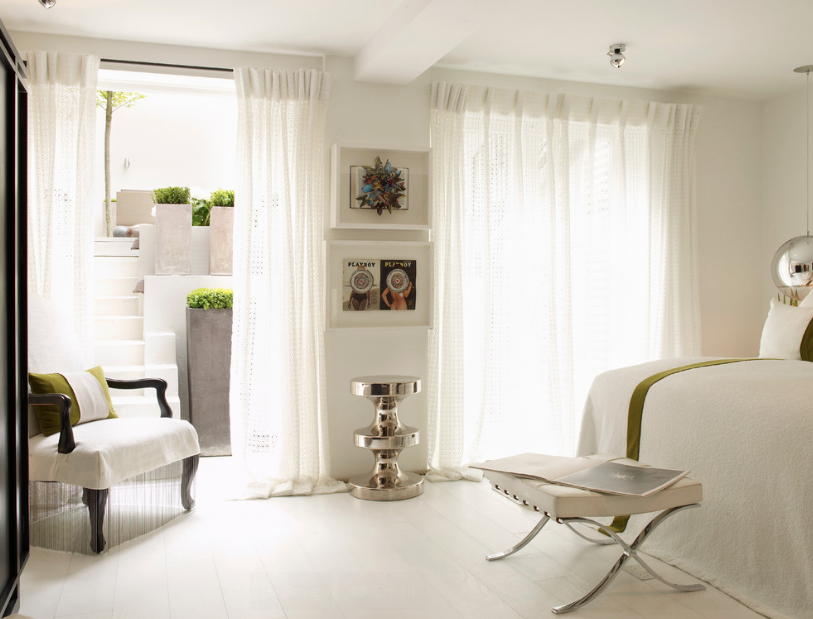 3. Make the most of natural light. Long summer evenings are the perfect time to recline in a comfortable chair and enjoy the last of the day's light. Create a seating area in your bedroom near a window where you can curl up with a book or a glass of wine before bed and enjoy the evening breeze.
4. Block out early-morning rays. While lingering evening rays are always welcome, not everyone loves to wake up to the sight of sunlight streaming in through light, gauzy curtains. If you're one of those people who become wide awake at the first glimmer, you might want to consider blackout blinds. They do a great job of keeping the light out and, in a pale fabric like this, don't look at all dark or heavy. You can wake when you decide to, not when the sun says it's time to rise and shine.
5. Replace a fire with flowers. Just because a fireplace isn't in use doesn't mean it can't be used. Filling it with flowers is a great way to turn a utilitarian space into a feature. Surround it with ornaments, pictures and more flowers for a bedroom centerpiece that's bursting with life.
6. Try a canopy. Floaty fabrics are so evocative of summer, fluttering at windows or French doors and especially around a bed. A canopy is an atmospheric addition to a bedroom that can also double as protection against bugs. As a bonus, kids love canopies.
7. Dare to go bare. Few things feel as summery as padding around the house in bare feet. To re-create that barefoot holiday feel, swap heavy winter rugs for something lightweight in a natural texture, such as sisal, or keep the floorboards bare. If you have fold-back shutters, throw them open to flood your room with light and let in the summer breeze.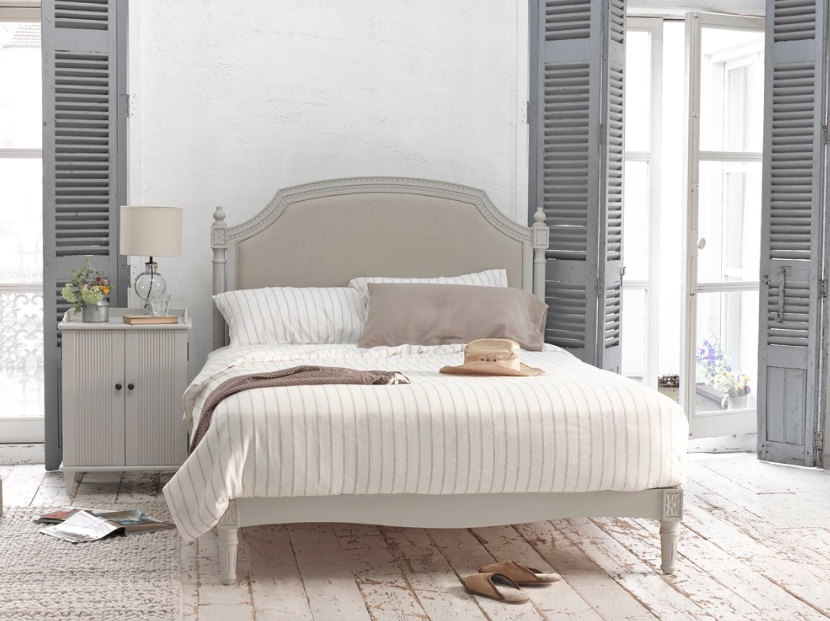 8. Enjoy greenery inside. Indoor plants make a home look and feel fresher — as well as adding some life to interiors, they also improve the quality of air. Summer is the perfect time to enjoy lush greenery inside the home, from ferns and lemon trees to fragrant star jasmine and geraniums.
9. Boost your color scheme. If your bedroom features strong, dark colors that aren't easy to change — on a wall or piece of furniture, say — fear not: A summery bedroom might only be a few pillows away. Dress the bed with crisp white sheets and then add splashes of vibrant color through soft furnishings for a bright and breezy bedroom. Well-placed mirrors are also a great trick for maximizing the light in a room.
10. Embrace a floral motif. A giant floral print lends an early-summer burst of color and life to a neutral bedroom. Touches of blue provide a crisp accent to the light bedding for a look that's stylish, cool and inviting — perfect for a bed in the summer.