Talie Jane Interiors, based in South Lake Tahoe, serves clients throughout the region, including Reno, Carson City, Minden, Gardnerville, Glenbrook and beyond. It's owned and operated by Natalie Malik, who is licensed to work in Nevada and California.
"Interior Design is my second career; I have a master's degree in advertising from Boston University and an undergraduate degree from DePauw University," she said. "I worked in advertising for seven years before returning to school for another undergraduate degree, this time in Interior Design from Harrington College of Design, Chicago. My third degree was the charm; I opened Talie Jane Interiors in Chicago thereafter.
"Talie is Natalie without the 'Na' and Jane is my middle name," she added. "So, Talie Jane is me!"
According to Malik, she's also a recent transplant to Tahoe.
"Every 'good story' starts with … 'I followed a boy,'" she said. "And mine isn't any different. My fiance has been living in South Lake Tahoe and 'imported' me from Chicago. Being in Lake Tahoe has been such an amazing experience and I am absolutely at home here."
Talie Jane Interiors is "a full-service, luxury interior design firm, specializing in creating comfortable, welcoming and sophisticated environments," according to Malik.
Services offered include consulting, project management, home staging, sourcing, color and material selection, space planning, art selection, furniture buying, and custom furniture and millwork. Malik's portfolio includes homes and condos, model homes, assisted living facilities, sales centers, clubhouses, professional office spaces, storefronts, showrooms and more.
"At Talie Jane, we believe that each space should tell a story in an artistic and beautiful way while reflecting the personalities and design needs of our clients," Malik said. "We listen and understand our clients and deliver within budget to provide beautiful, comfortable spaces. By utilizing an analytical and artistic approach, we offer creative solutions to design challenges."
Lake Tahoe Home: What is the most important advice you would give to someone thinking about remodeling their Tahoe home?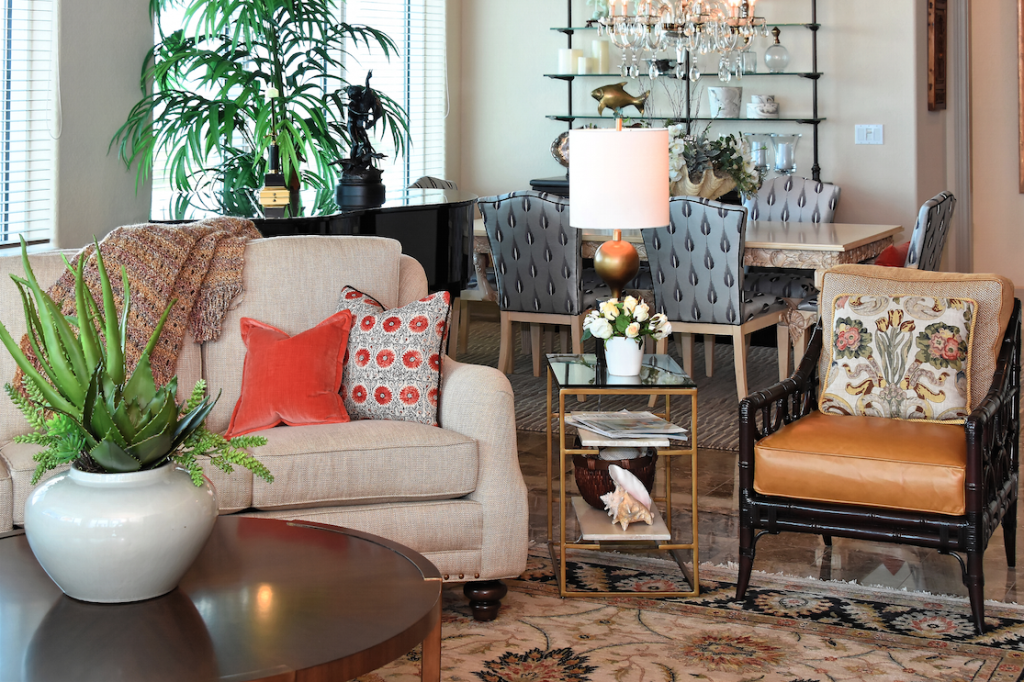 Talie Jane Interiors: Well, I may be a bit biased here, but I have to say hire an interior designer. We offer creative vision and deliver new ideas; provide great resources and have relationships with contractors, painters, plumbers, architects and vendors; have access to infinite products and selections; save you time (and money); and receive trade discounts on furniture, fabric, lighting and materials. Talie Jane Interiors passes 100 percent of its discounts along to our clients.
LTH: What are a few of the newest trends in 2016 in Interior Design that homeowners should consider when eyeing an upgrade?
TJI: It's all in the mix this year. So, forget about interior design "rules" and mix, mix, mix! 2016 is about a layered, eclectic look that reflects a wide variety of styles, all brought together in a personal, non-formulaic combination.
Mix your upper and lower cabinets. Keep upper cabinets white or neutral for a timeless feel and be more playful with your lower cabinets. Try a different color or wood variety. Workhorse kitchen islands (now with sinks, induction stoves, additional seating and storage) should vary, too. If your upper and lower cabinets are the same, make your island a different color. If they differ, match your island to your lower cabinets.
Mix indoor and outdoor fabrics. With the durability of outdoor fabrics, more and more designers are bringing them inside where they are perfect for high-volume, high-traffic areas. Homes with children or pets can benefit most. The assortment of outdoor fabrics has increased dramatically and is no longer easily distinguished from indoor fabrics, making it a natural for this transition.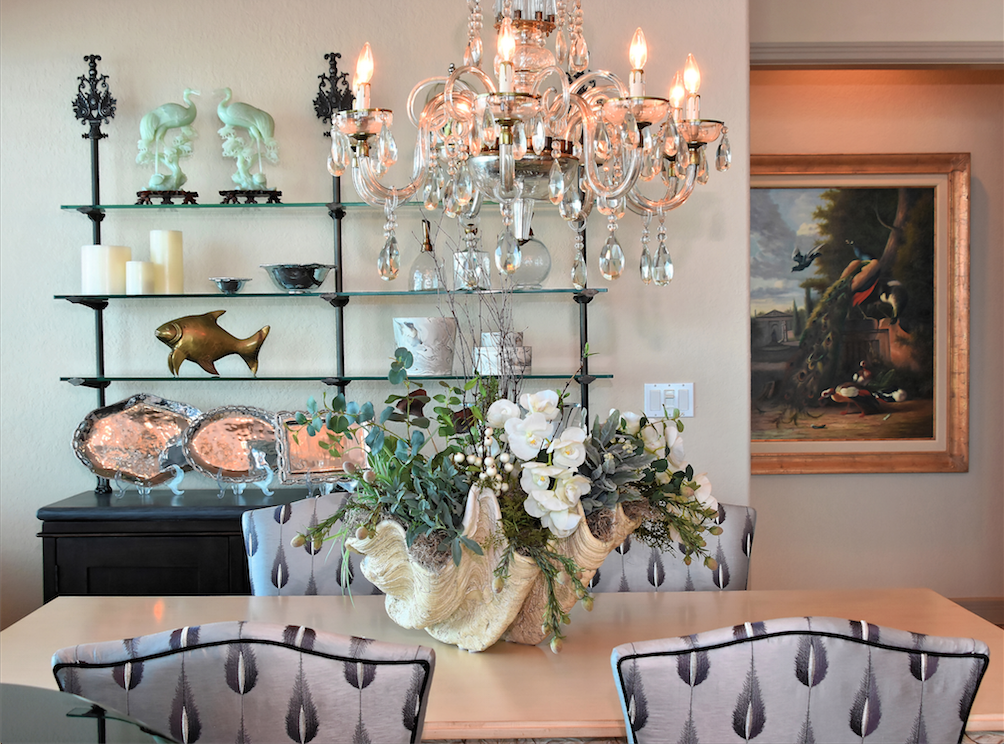 Don't say gold and silver can't be friends. Mix your metals – gold, copper and brass with silver and chrome. The gold OR silver rule no longer applies. Just as in jewelry and fashion, metals can be mixed for a brilliantly beautiful look.
Bathrooms are being treated more like the other fully designed, living spaces of the home. Mix in pieces you would incorporate in other rooms of your house: chandeliers, decorative wallpaper, furniture pieces and statement mirrors. Why not? The bathroom is a primary room in the house — some of us spend more time there than others — and should reflect the same high-levels of design as the rest of the home.
LTH: What do you like about home décor and interior design when it comes to mountain homes, versus those in lower-elevation areas?
TJI: The natural mix of materials in mountain homes is so beautiful. The interest and texture you get from combining wood, metal and stone adds so much depth and dimension to design. Not to say this mix can't be accomplished in a non-mountain home, but it just seems to have a more organic and raw sensibility here. Plus, the added layers of rugs, faux fur throws and hides add a complexity and grittiness. I strive to find a balance and harmony between the natural and rustic and the refined and sophisticated. And Tahoe is the perfect place for that.
LTH: What is your favorite fresh design concept for 2016?
TJI: It's something simple, but it's meaningful. Families are tending to "ditch the tech" in living rooms and opting instead for a more calm respite where they can relax, read, spend quality time with friends and family and take a break from the constant and obsessive "screen time." For a designer, it means not having to find a place for the huge over-bearing flat screen and instead focus on intimate conversation areas and meaningful gathering spaces. Dining rooms are also tending to actually be dining rooms rather than converts into home offices, play rooms and the like. Designing a formal, dramatic dining space is so much fun.
LTH: Which area of section of a home do you prefer to work on when it comes to renovating?
TJI: When it comes to design, I prefer to work with my clients on their bedrooms and living/family rooms. These are usually the most lived-in spaces — one private and one public. However, when it comes to renovation, I prefer to tackle the biggies — kitchens and baths. These are the most popular areas for renovation and can add the "biggest buck" in terms of a return on investment.
For more information about Talie Jane Interiors, visit TalieJaneInteriors.com, email [email protected] or call 855-TALIEJANE (855-825-4352).