As an interior designer in Lake Tahoe, I work with a lot of clients who own vacation rental properties. This includes everyone who caters to weekend AirbnBb"ers," week-long VRBO"ers" and summer-long renters. Designing vacation rental spaces, in whatever form they may take, is a bit different than designing spaces for full-time residents.
Below are some of the guidelines I like to use when designing with vacation renters in mind:

Durability
While durability is always an important element to consider in design, it's of utmost importance when other people are going to be in your home or condominium. Let's face it, when in hotels, Airbnbs or timeshares, people treat the spaces (and the property within) very differently than they would in their own home. It's unfortunate, but people just aren't as respectful.
I regularly design for kids, pets and everyday wear and tear but when it comes to vacation rentals, I am especially mindful of selecting indoor/outdoor fabrics, tight weaves (less chance of snagging), and anything that says stain resistant!

Practicality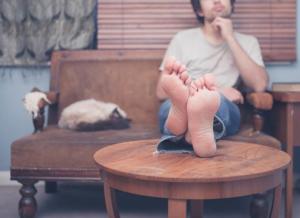 I love glass tabletops. They open up spaces and allow us to see our beautiful rugs below. But when it comes to vacation rentals, I opt for wood over glass. It's more durable and much easier to maintain (no fingerprints and shows less dust). And, with strangers' feet on coffee tables, wood is a better choice.

Neutrality
When it's your own home, you can "go crazy" with your favorite colors, styles and patterns. But, when you're appealing to the public and want those A+ ratings and repeat renters, it's important to tone down the personal touches and instead opt for more neutral colors and design.
I like to add touches of "rustic design" since it's Tahoe and most vacationers/visitors want to indulge in the mountain modern aesthetic but I keep it pretty neutral with browns, taupes, greys and beiges. It doesn't have to be boring and bland, just a bit subtler.

Efficiency
I always try to fit a bench, stool or chair next to the front entry, along with coat hooks. Too, I add a bench or chair to bedrooms when space allows. I think more along the lines of hotel room layouts, especially for bedrooms, and having a place to sit/lay clothes and "stuff," like a chair or bench, is a huge benefit.

Hospitality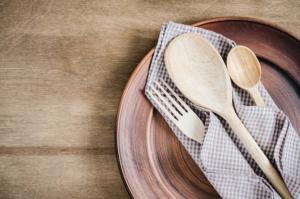 Quality bed linens are a must. I usually have two sets for each bed plus a separate set for the homeowners for when they want to utilize the space themselves. That way they don't have to use the same linens as renters, even though they will of course be washed in between uses. The same is true for towels. Plush, soft towels speak to quality and care.
It's mandatory to provide a housewares package that includes kitchen wares. From plates, silverware, pots, pans, wine openers, coffee makers, wine glasses and pizza cutters to mixing spoons, serving bowls, BBQ sets and cookie sheets, we stock kitchens with all of the needed utensils. Typically, we provide a few more place settings than beds in case something breaks, someone "walks off" with something or your guests have guests over for a special dinner.

Superfluity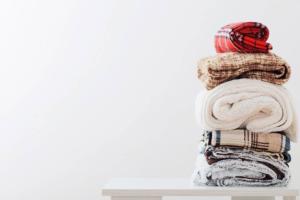 It's the personal touches that set vacation homes apart from one another, making your renters feel welcome in their home-away-from-home. A pile of blankets available for those nights by the firepit, a complementary bottle of wine or champagne, a welcome letter, a list of local restaurants and sites, a map of local hiking and biking trails, coupons for boating and fishing excursions, a vase with fresh flowers. All of these little things really add up to a wonderful experience and are pretty easy to include, without breaking the bank.

Contact Talie Jane Interiors at 855-TALIEJANE or Natalie@TalieJaneInteriors.com to design your Lake Tahoe vacation rental.