The Chinese equivalent of the snuffbox, snuff bottles were quite the status symbol during the Qing Dynasty. They make a similarly stellar statement displayed on your shelf or desk.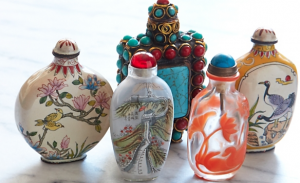 BEFORE THE ASPIRIN BOTTLE…Smoking tobacco was illegal in China during the Qing Dynasty (1644-1912), but sniffing powdered tobacco—aka snuff—was considered a headache and cold remedy.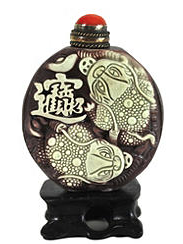 The first snuff bottles were made of glass. Because they shattered during the frigid north China winters, however, enterprising artisans began crafting winter bottles of jade, agate, and other stones.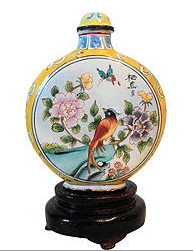 Enameled, stone-studded, carved, and hand-painted bottles can be found in museums, and there's even The International Chinese Snuff Bottle Society. Because snuff bottles were made to fit in the palm of the hand, you don't need much space to display your collection.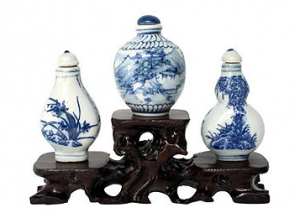 Article published on One Kings Lane