Utilizing reclaimed wood in design is the ultimate in upcycling.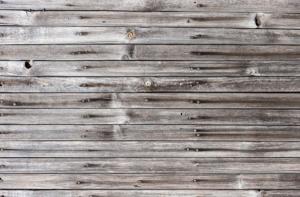 Reclaimed wood is processed wood retrieved from its original application for purposes of subsequent use. In other words, it's already served a purpose in a previous life and is being given new life.
Using reclaimed wood helps preserve forests by bypassing virgin for perfectly usable older wood that comes with a story. As many home and business owners strive to be more earth-friendly, reclaimed wood products are becoming increasingly popular.
Reclaimed wood is being salvaged from everywhere and anywhere – pallets, storage crates, old barns, railroad ties, factories, warehouses, coal mines and wine barrels.

There are several advantages to using reclaimed wood (1)
It's environmentally friendly.
Reclaimed wood isn't grown on farms, which often cultivate only trees that grow fast, but aren't supportive of an ecosystem. Yes, it represents a tree that's been cut down, but at least it's getting another life in your home. Although re-using/re-purposing is considered environmentally-friendly, it is important to note that to be considered green, the materials must be re-used within 500 miles from the material's origination point. (2)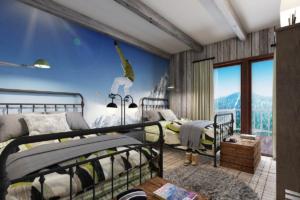 It has an age and character that cannot be mimicked.
Old wood likely grew in a natural environment where it had to fight for nutrients and sun, making the wood strong and durable. Aging also brings out the color in the wood.
Most old-growth wood is no longer available.
Regulations prevent many species of tree from being harvested.
It has more strength and durability. (3)
Reclaimed wood flooring is stronger and will last longer than flooring produced from newer timber is because the older wood is less likely to split. It's been exposed to a hot and cold atmosphere for so long that it's already done all the expanding and contracting it's ever going to do. In other words, it's already dried out and won't do so any further. It's stood the test of time.
One way to really understand the draw of authentic reclaimed products is to find out or image all you can about its previous use. Are there nail holes? Mortise pockets? Scuff marks? Stains? These are all clues to the journey behind your selection. For example, if your wood comes from the hold of a ship, perhaps the natural polish you discover is the result of thousands of repetitions of chains weighing anchor, smooth metal bumping and bounding along smooth, stout decking. Perhaps your choice of wide plank oak flooring came off the walls and floors of an early American factory. There's always a story. (4)
You are only limited by your imagination and creativity…and maybe carpentry skills.

There are also several disadvantages and things to watch out for
It can contain adhesives, insecticides, pests and lead. (5)
Much reclaimed wood contains things you don't want in your house, let alone entrenched in a surface you're eating from. From adhesives to insecticides to lead, reclaimed wood provides safe harbor to all sorts of things unseen by the naked eye. And it's not just chemicals that should concern you. For example, insects may live in the wood and you can't simply sand them away. If they aren't there, chances are they've been killed off with insecticides.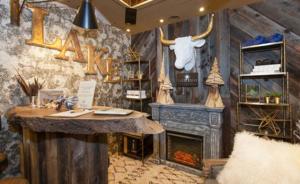 It may not be legitimate. (6)
Because of the popularity of reclaimed wood, some dealers make false claims about the source of the product. Make sure you purchase it from a reputable dealer that can provide certification from organizations like the Forest Stewardship Council or the Rainforest Alliance.
It may be more expensive. (6)
Because of the process it undergoes, reclaimed wood can be more expansive than virgin wood. A dealer sorts and prepares the wood so it's safe for consumer use, and often there is a lot of nail pulling and extra work involved.

To increase the safety, know the source of the wood, know how and if the wood's been treated and consider how the wood will be used. Too, consider alternatives. There are plenty of new woods that can be used to create a rustic feel.

The uses for reclaimed wood are endless for both residential and commercial design. (7)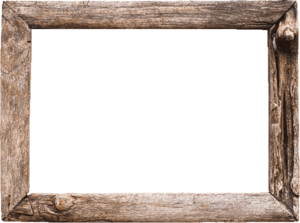 Residential
Wall paneling in feature and accent walls
Exterior siding
Fence construction
Wainscoting paneling
Bed headboards
Furniture
Small architectural and design elements
Commercial
Outdoor and indoor signage
Retail display walls and restaurant or cafe menu panels
Exterior fall and façade paneling
Indoor accent and feature walls
Architectural and design elements
Some other reclaimed wood terminology
Barn Board (7)
Salvaged barn board is weathered barn siding, exposed to the elements for decades or longer. The color of this antique wood ranges from gray/silver to deep brown. The color or barn board varies, depending on the type of exposure the siding experience, and whether or not it was painted during it lifetime.
Reclaimed Wood (3)
Wood which is simply reused i.e. the flooring from an old dockyard re-laid in a modern apartment or a roof beam repurposed into a mantelpiece. It's wood with a past life now used for a new purpose. (6)
Salvaged Wood (2)
Salvaged products come from items that were taken/secured because of a need for them to be removed. A simple illustration would be trees removed for a highway or a new building. These are then processed into new products such as lumber, siding and or furniture.
---
Sources:
(1) https://www.thisoldhouse.com/ideas/what-to-expect-reclaimed-wood
(2) http://rustikkreations.com/compare-antique-salvaged-reclaimed-wood-differences/
(3) https://www.reclaimedflooringco.com/benefits-using-reclaimed-wood/
(4) http://www.reclaimedbarnwood.com/what-is-reclaimed-wood
(5) http://brunsell.com/blog/the-risks-of-reclaimed-wood/
(6) http://www.buildingmoxie.com/pros-and-cons-of-reclaimed-wood/
(7) https://www.longleaflumber.com/working-with-barn-board/
Additional Resources:
https://thecreatedhome.com/reclaimed-wood-can-find/
http://interiorcollective.com/inspiration/using-reclaimed-wood-in-your-interior-design
http://www.sebringservices.com/why-you-should-consider-using-reclaimed-wood-for-your-homes-interior/