Whatever your taste in decoration, an element of visual contrast is a great way to make your home more interesting and personal. Something oppositional or unexpected awakens the senses.
There are many ways to introduce invigorating contrast into a space, and art is one of the best. Here are some examples where modern art breathes life into traditional rooms.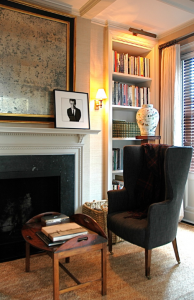 A small yet striking black and white portrait with a simple frame leans on the mantelpiece here, providing a modern focal point in an otherwise traditional room.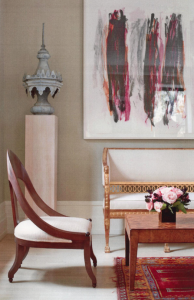 In this restrained classic-style space, an abstract drawing reinforces the color palette while adding movement and energy.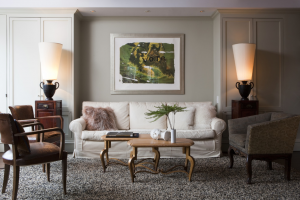 A provocative painting anchors this traditional living room.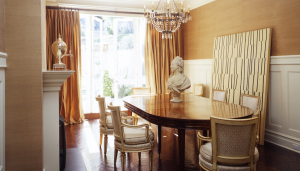 A large-scale painting leans against the wall of this classic-style dining room, adding a bit of the unexpected yet keeping within the neutral color palette.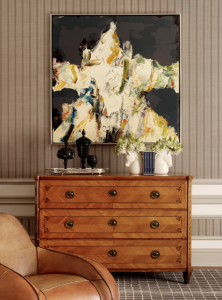 In this masculine space, a bold and playful abstract painting is juxtaposed with understated linear wallpaper and carpeting.