The holidays may seem like a long way off, but they are right around the corner when it comes to interior design. Do you have a design project you'd like to complete before hosting Thanksgiving dinner or a holiday party? Contact your favorite interior designer; her schedule is filling-up. It's time to start now!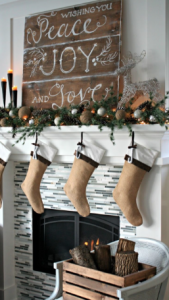 We all want to provide a warm, comforting and beautiful home for friends, relatives and house guests this holiday season. But the reality is that kitchen remodels, bathroom renovations, updated living rooms, finished guest bedrooms and dining room transformations can take weeks or even months to complete.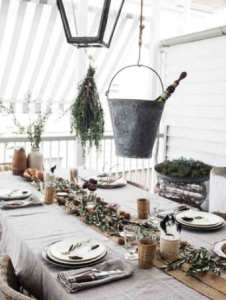 Interior design is most successful when the entire design processes is followed. Designers need to know you and your tastes/lifestyle in order to present the most optimum colors, patterns, furniture layouts and styles. A true team effort between client and designer ensues to select the most functional and beautiful pieces for your home. Once selections have been finalized, orders must be placed and when necessary, construction begins. Deliveries are made and installation is completed.
In some instances, custom furniture can take two-three months for delivery. Selected tiles, fabrics and materials may be on back order. Painters, carpenters, plumbers may be booked on other projects. Designers will do their best to manage this scheduling and provide more timely options, but the holiday demand may dictate longer lead times.
Make sure your home is ready for the holidays. Contact your interior designer today.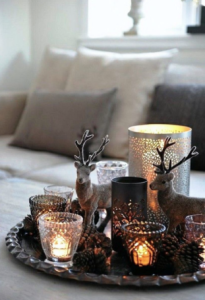 Talie Jane is the owner and principal designer of Talie Jane Interiors. Call 855.TALIEJANE (855.825.4352) or visit TalieJaneInteriors.com to get started on your holiday makeover.