Design a space that reflects your unique style. Here are some tips for designing with bold colors.
START SMALL: If you want to use more color in your rooms but aren't sure where to start, try swapping out your throw pillows and experimenting with fun textures and new palettes. I love how this mix adds dimension and pattern while still grounding the room in neutrals.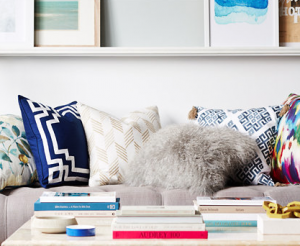 BE DISTINCT: A bold piece of furniture is a great anchor for any space—and it leaves an impression that won't be forgotten. This lively blue sideboard gives the entry a fresh, welcoming feel while providing plenty of storage.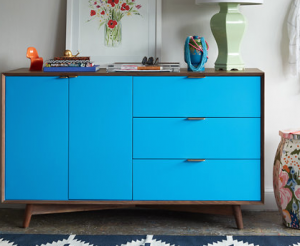 GET THE BLUES: If there's a color you love, let it set the tone for your room. Play around with multiple shades and patterns, and incorporate matching accents to complete the look. Here, varying tones of blue create a space that feels open, lighthearted, and fun.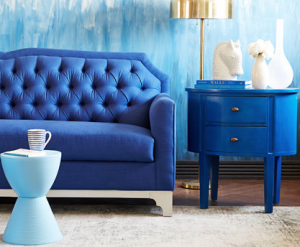 MIX IT UP: Looking for an easy way to make an impact with color and pattern? Bring together pieces that are striking on their own to create a look that's one of a kind. While the designs in this breakfast nook are all quite different, they work surprisingly well together.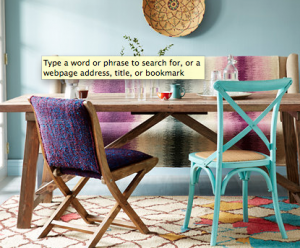 HAVE A CENTER OF ATTENTION: A bold piece of art is all it takes to liven up a neutral room. I love how this artwork complements the clean and classic look of the white console, and because it's just one piece, it won't overwhelm the space.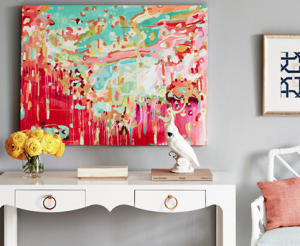 MASTER THE MIX: If you're stuck between two color schemes, there's no need to pick sides: Go for both! I love how this two-tone room has a look that's part masculine, part feminine, and still totally cohesive.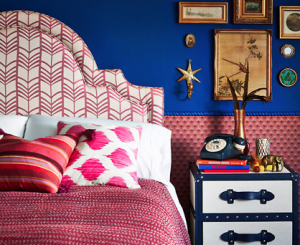 Article published on One Kings Lane