Ask three different designers: What's in and what's out for 2020? And you will get six different answers! When it comes to predicting trends, it's anyone's educated guess. However, trends do surface and if you ask the question enough, you'll start to see repeated predictions and consistencies.
I've reviewed some of the key predictions for interior design trends this year and compiled a list of my favorite, most relevant trends for the Tahoe/Carson/Reno area, based on my own experiences. Check them out:


COLOR & SPACE

---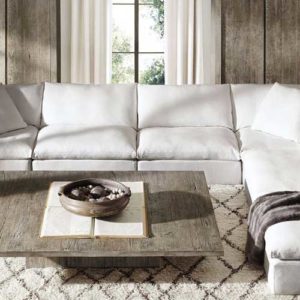 ► Earth Tones +
According to Elle Décor, "so much of the late 2010's was saturated in varying hues of grey—lately we're seeing a demand for warmer toned palettes and rich accent colors. So, say good-bye to cool tones that have ruled for so many years. Marika Meyers of Meyer Interiors finds, "shades of chocolate brown, wine, olive green, and yellow ochre are all taking over in homes." (1)
Think blue, too. (1) Hebe Hatton of Real Homes "never thought it would happen but [her] love for grey has been pushed out by blue! And if you don't believe her, believe Pantone. The 2020 color is called Classic Blue, and it's just that: a classic blue. It's clean and elegant but it's also really uplifting and (in comparison to the last few years) a really easy color to incorporate into your home." (2)
Regardless of the earthy, warm color you choose for 2020, designers are recommending we "go big or go home!" Julie Massucco Kleiner and Melissa Warner Rothblum of Massucco Warner recommend "coating the walls, ceiling and trim all in the same shade" (1) to make the room feel chic and enveloping, especially when contenting with lots of millwork. "If you love a color or pattern enough to cover a whole wall in it, be bold and just paint the whole room" (1) they say.

► Multi-Functional Spaces
Lisa Adams of LA Closet Design finds that workspaces are becoming less formal and closets are becoming more important. Her solution for 2020? Combining a home office and closet. She says, "a closet can easily be combined with an office, since both spaces are able to disappear behind doors when not in use. A flexible workspace and fashion-forward decor help to blend these two functions seamlessly into a space that is both inspiring and productive!" (1)

► Imperfection
We will be embracing imperfection in 2020 according to Lauren Buxbaum Gordon of Nate Berkus Associates. "People are opting toward living with pieces that are worn and have patina and don't mind small scratches on 100-year-old stone. It makes them feel more at ease with how they function in their own homes because nothing is too precious," (1) she claims.


DESIGN STYLES

---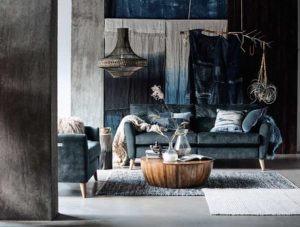 ► New Nordic Design
Will our love of Nordic interiors ever end? We are going with a resounding 'no' and so is Real Homes writer Hebe Hatton. She says, "Like all trends that hang around for years (hygge is the prime example) we do, every now and then, come up with a new name for what is basically the same style just with a slight twist – case in point: new Nordic, which can be restrained. It is "a slightly darker, moodier take on the classic Scandi-style, still using all the textures and pared back light wooden furniture, just with a more gothic feel." (2)
Translated to mean "coziness," hygge, now evolving into new Nordic, is all about making the space you live in warm and cozy. Happy DIY Home encourages its readers to "capture that snug feeling" by adding "warmth to your room with furs, rugs and textiles." (2a) But just remember, the root of Scandinavian Design is minimalism and simplicity so be sure to keep clutter at bay.

► Biophilic Design
"In a world where technology is evolving at the speed of light, we often forget about our primitive roots connected with earth and the benefits that nature has on our overall psyche," says Becky Shea of Becky Shea Design. "We believe that increasing our connectivity to nature directly or indirectly through biophilic design has health, environmental, and economic benefits." (3)


ARCHITECTURAL ELEMENTS

---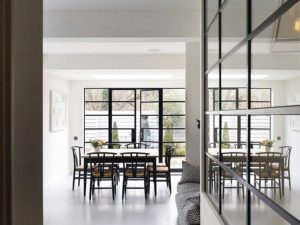 ► Crittall Style Windows and Doors
We tend to agree with Real Homes writer Hebe Hatton who says "Crittall-style windows are staging a comeback." Those dreamy black frames have been filling up Pinterest pages for the last few months," she boasts, and, "we are now seeing them used not just as windows and doors, but for extensions, room dividers and even shower screens." (2)

► Statement Ceilings
Yes, for 2020 we're turning our design attention to the fifth wall, aka ceilings! According to Modsy.com, "we should keep an eye out (or up) for painted, wallpapered, and even fabric tented ceiling designs. And while we probably won't see this trend make its way into everyday homes, you'll start to spy it in the pages of editorial magazines like Architectural Digest and Elle Décor." (4)


FURNISHINGS

---
► Wallpaper
The trend for wallpaper is hotter than ever and I couldn't be happier. "People are loving the fact that they can express themselves in their interiors via the use of a bold pattern on their walls easily achieved by the installation of wallpaper," claims Martyn Lawrence Bullard of Martyn Bullard Design. It is the ultimate mega transformation of a space. (5)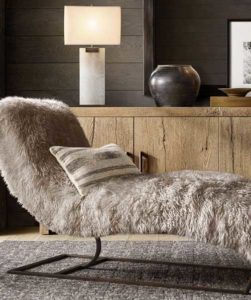 ► Texture
"2020 trends aren't all about color; we are seeing texture increasingly being used to add interest to rooms too," according to Real Homes. "A look that we are loving is layering up different textures in the same, or very similar colors. It's perfect if you are big on neutrals and need to find different ways to decorate your rooms without using too many colors." (2)
In a living room, cushions and blankets are an obvious way of doing this but in other rooms, try bringing in textures with plants (dried flowers are everywhere going into 2020) prints and well curated knick knacks.

► Performance Fabrics
Lonni Paul of Lonni Paul Design is all in when it comes to performance fabrics. "Performance fabrics are a must," she says. "They have changed the way we live by making every room functional for the entire family. They could be used in the messiest of family rooms, but also in luxurious living and dining rooms while maintaining a fashionable aesthetic." (1)

► Rattan & Wicker
According to Elle Décor, rRattan/wicker is having a resurgence; it has evolved in fresh and exciting ways whether in chairs, tables, or lighting, it is the perfect layer to balance modern and traditional style." (1)

► Antiques
Vogue loves antiques and so do I! Vogue claims, "we'll see the continued resurgence in the use of antiques; even younger people are using them as an alternative to mass produced catalogue offerings, in a desire to create rooms with more character and individuality." (5)


OUTDOOR

---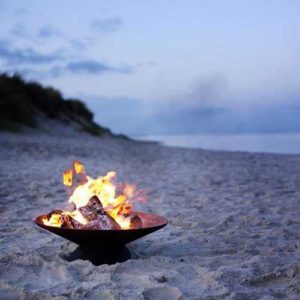 ► Firebowls
Perhaps we can spend more quality time outdoors in 2020. Elle Décor thinks so. It says, "sculptural fire bowls have become a functional piece of art, whether it's gas-fired or hold wooden fires. These beautiful sculptural bowls are simple to install and simple to use." (1)


KITCHEN

---
► Over-The-Range Microwaves – OUT
Elle Décor asks, "why would you want to install a microwave in a space that is one of the main focal points in your kitchen? Find a space for your microwave that is tucked away, but still accessible." (1)

► Subway and Mosaic Tiles – OUT
"While always a classic, subway tiles are overseen and overused, "claims Elle Décor. "It is time to embrace something new with tiles in 2020. There is a new wave of exciting tiles to explore that come in many colors, textures and organic shapes." (1)
Mosaic tiles are also looking and feeling dated. Marie Flanigan or Marie Flanigan Interiors is "employing sleek alternatives like slab backsplashes and wide-cut marble tile." (1)

► Concealed Kitchens – IN
"You may have already had the ingenious idea to disguise a pantry behind an integrated cabinet door or integrate your fridge into a kitchen unit, but have you considered concealing your entire kitchen?  Yep, that's a thing now, and it's becoming a huge design trend," touts Real Homes. (2)
With living spaces getting smaller and storage getting smarter, clean, minimalist kitchens are getting increasingly popular. Items that once cluttered worktops – kettles, plug sockets, knife blocks, even taps and sinks – can now disappear into flush cabinets and uninterrupted surfaces to make the most of all space available.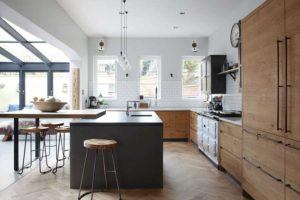 ► Two-Toned Cabinets – IN
"Say goodbye to stark white kitchens, color is definitely creeping in (again)," announces Real Homes. "And not just one color, oh no, we are seeing a rising trend in painting kitchen cabinets in two different colors. A frequent iteration of the look includes using a darker color for the lower cabinets and a lighter shade for shelves and cabinets that sit higher up. What we love about this trend is you can make it work for pretty much any style kitchen, from super modern to a traditional Shaker." (2)

► Granite Countertops – OUT; QUARTZ – IN
Elle Décor stands behind quartz saying granite countertops are a thing of the past. "Quartz is a great alternative to granite or marble because of its durability and ease of maintenance. The new styles of quartz often mimic marble so well that for some it's hard to distinguish one from the other" they claim. (1)

► Open Shelving – OUT
"Open shelving is out," states Elle Décor, "because practical is in…People don't want to spend all their time accessorizing and want to keep their kitchens tidy." (1)

Contact Talie Jane Interiors at 855-TALIEJANE or [email protected] for ways to incorporate a bit of 2020 into your décor.

---
Sources:
1. https://www.elledecor.com/design-decorate/trends/g29859422/design-trends-2020/
2. https://www.realhomes.com/news/top-interior-design-trends-2020
2a. https://happydiyhome.com/interior-design-styles/
3. https://www.architecturaldigest.com/story/top-design-trends-of-2020
4. https://blog.modsy.com/2019/11/2020-home-decor-trends/
5. https://www.vogue.com/article/8-interior-design-predictions-for-2020-and-whats-on-its-way-out