I love incorporating the work of local Tahoe artists into my interior designs. Why not take advantage of the talented painters, photographers and furniture builders that abound in the greater Lake Tahoe area?
One-of-a-kind, hand-made pieces are a special, unique addition to any room. Personally knowing the individual who created the piece and understanding his/her design philosophy can give it even more meaning.
Check out the work of some of my favorite South Lake Tahoe artists.

Painter: Scott Forrest
scottforrest.com
Born in San Francisco, Scott is now a South Lake Tahoe local and he lives and breathes art. In fact, he left home at the age of seventeen to pursue his passion for the arts. Inspired by the bold sweeping style of ancient Japanese Ink Painting, Scott incorporates this technique, which is very evident, into his mixed media, watercolor, sketch and painted works.
Scott, "love(s) the immediate satisfaction of the 'One Brush' style, trusting that [his] initial thought will swipe the color just as intended." "It's so pure; so honest; it's as if nature encompasses me for that one stroke," he says.
From the cobalt blues and dripping greens of the remote atolls in the South Pacific, to the icy whites and luscious textures of the Sierra Nevada's and Lake Tahoe, Scott's love of nature is personified through his mesmerizing and spectacular pieces.

Photographer: Randall Hazeltine
hazeltinephotography.com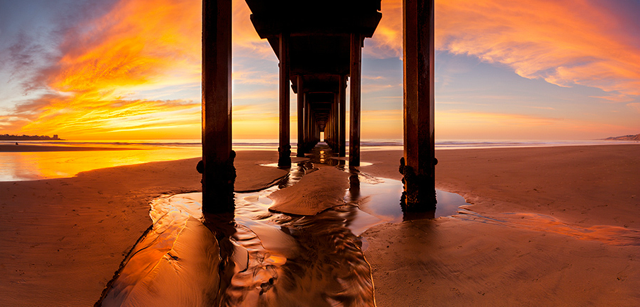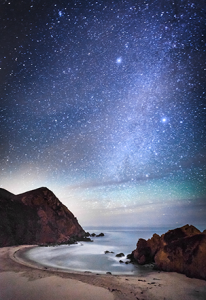 Throughout the past ten years, Randall has emerged as a top landscape photographer. Being amongst nature has always been his way of release. Randall credits
the beauty of Lake Tahoe with his inspiration. "Living in the splendor of Lake Tahoe has offered me a virtually limitless canvas as an artist," he claims.
While others are caught up in the hustle and bustle of everyday life, Randall takes the time to capture special moments in nature for everyone to see.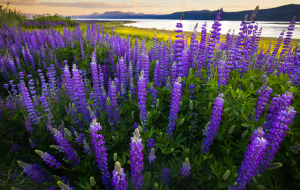 Randall's sentiment about his work says it all. "When my photographs evoke the feelings and senses of the viewers, I know I've done my job," he says. "Whether it be bringing [people] back to the hot, dry arid air of the desert, the smell of spring wildflowers, or the simple sound of waves crashing against the shore. To lighten someone's day by capturing these elegant nuances of nature is my ultimate sense of gratification."

Custom Furniture: Mez Works Handcrafted Furniture
mezworks.com
Owner Terren Gomez seeks to, "implement a modern feel to traditional designs. While salvaging and repurposing material from its demise, Terren finds [his] resources locally and use eco-friendly finishes while building a durable, lasting product."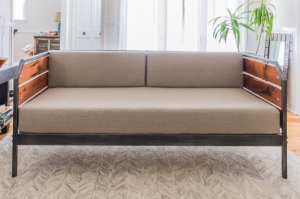 Mez Works produces the most beautiful "live edge" dining, console and side tables, benches and reclaimed wood beds, some mixed with steel. Terren says, "What many would consider imperfections, we prefer to accentuate – natural checks, knots and various grain colors, just to name a few. Many variations contribute to the over-all feeling of the pieces we create."
Ask about their custom furniture building services and visit their showroom at 2140 Eloise Avenue #4, South Lake Tahoe, CA.
Talie Jane is the owner and principal designer of Talie Jane Interiors. Call 855.TALIEJANE (855.825.4352) for help incorporating the works of local Tahoe artists into your home.