Skull Bliss is a company that creates 100% handcrafted animal skulls (cow, ram, buffalo & horse) with stunning designs. The company is made up of a large team of extremely talented indigenous artists from Bali combined with a Western Management. The local artisans have spent a decade learning the skills to produce extraordinary pieces that will last forever.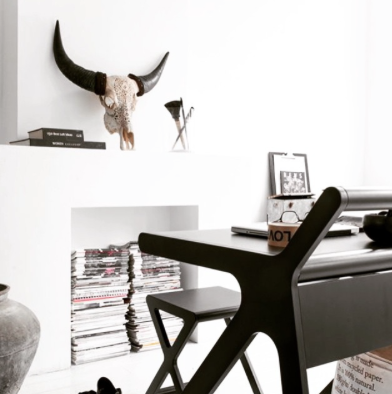 The art of carving or sculpting bone has always been an authentic Balinese tradition. Sadly, most local artists cannot make their passion their profession as they are often not recognized for their talent. Therefore, they are forced to quit their creative work as it often doesn't pay enough money for food—yet, alone, support an entire family. Skull Bliss acknowledges the artists´ potential and pays them fair salaries so they can continue to follow their passion and provide for their families.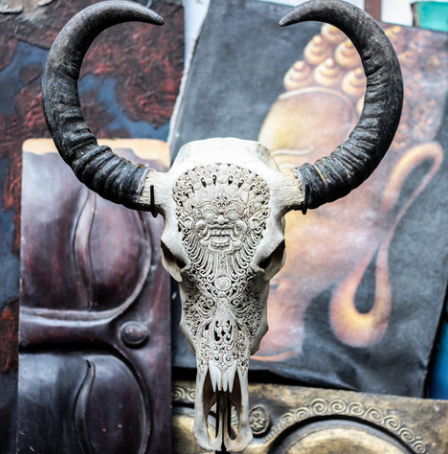 When you purchase a Skull Bliss product, you support Balinese artists and their families and you´ll get a masterpiece of craftsmanship that brings Bali straight to your home.
These works of art are absolutely gorgeous and look great in any style room.