"Mountain Modern." We often hear this term when referring to high-end mountain communities like Aspen, Vail, Big Sky, Jackson Hole and Park City. And now, the rapidly emerging Lake Tahoe. 
Martis Camp, for instance, with over 650 new homes, exudes Mountain Modern design. A few of my favorite architects and contractors like Jim Morrison Construction, Robert Marr Construction and Mt. Lincoln Construction have paved the way for South Lake Tahoe to embrace this same approach.
With developments at Edgewood, Zalanta and the future lakefront sky rises, South Lake Tahoe is becoming the quintessential Mountain Modern hot spot.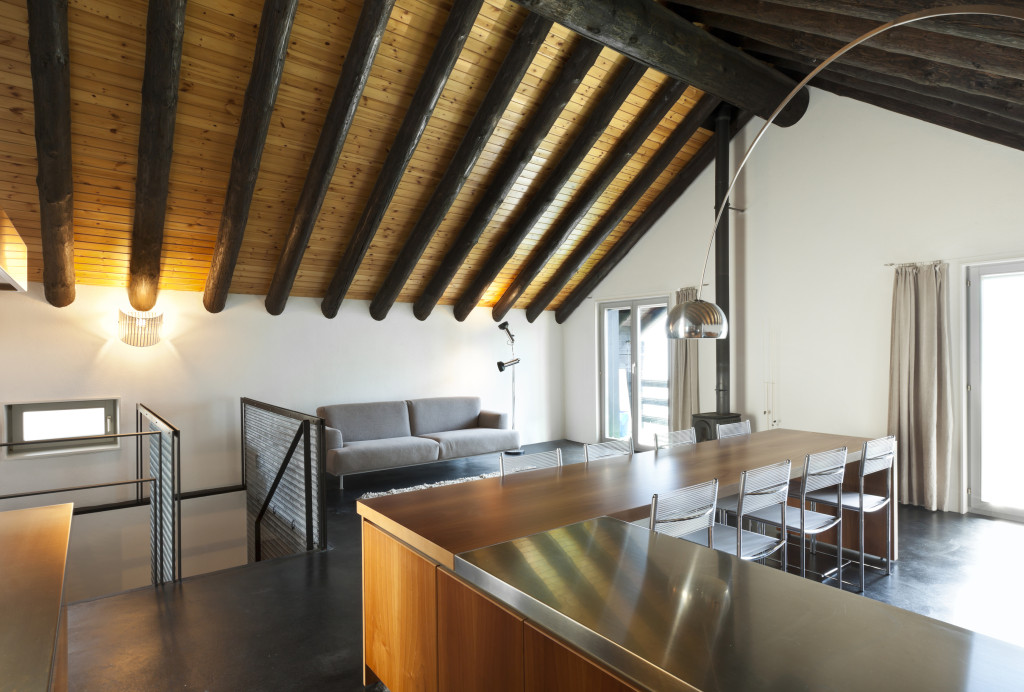 "My home's architecture is Mountain Modern;" "My décor is Mountain Modern;" "I'm looking to upgrade my interior to a more Mountain Modern look." What does this term really mean?
To me, Mountain Modern can be likened to "glamping" or glamorous camping (mixing outdoor destinations and the intimacy of camping with luxury and amenities). With Mountain Modern design, we enjoy the beauty of the outdoors while appreciating modern conveniences.
Mountain Modern style is a true mix of rustic charm with modern furniture and clean lines. It combines informal elegance with comfortable, contemporary living. Perfect for us "city slickers" who seek to find a balance between "country" living and city comforts.
The beauty is in the combination. We don't need to be 100% modern and we don't need to be 100% log cabin.  According to LA-based designer Michael S. Smith, "So many places are decked out with red plaids and antler chandeliers. It's like walking into a Christmas sweater." And, this only works once a year when you enter and win the ugly sweater contest. The rest of the year, you're just stuck with an ugly sweater. There is truth to Mr. Smith's humor. Instead, try to mix the two extremes for a marvelous, Mountain Modern retreat.
There are five major components of Mountain Modern design. Below is an outline of each element.
Open Plan
An open floor plan is a big part of Mountain Modern living. Big windows provide lots of light and a sightline to the outdoors. Try oversized, glass accordion doors or sliding doors. This architectural element brings the feeling of the outdoors in, delivering the best of both worlds.
Natural Materials
Preserved and exposed, natural architectural elements like raw wood and stone are popular components in Mountain Modern design. Create a rustic stone fireplace; expose beams in your cathedral ceiling and use reclaimed wood inside and out. Lay hand-scraped wood floors. These create a great design aesthetic and are both rustic and practical for mountain living.
Neutral Colors
Pick neutral colors like creams, taupes, grays and blues rather than bolder colors like reds and greens. These colors best mimic those in nature, helping to bring the outdoors in.  Neutral colors will best compliment the predominant natural wood and stone throughout the home. Private areas such as bedrooms and baths can have a bit more play and interest; include teals, plums and mustards.
Simple Fabrics
Incorporate simple, natural fabrics like linen or angora throw pillows and sisal or cowhide rugs. Incorporate minimal prints, lots of texture and layer after layer. Add blankets, rugs and faux fur for a comfortable, warm and rustic feel.
Modern Furniture
Keep your furniture modern. This will be a complementary juxtaposition to the rustic "bones" of the vaulted wood-covered ceilings and stone fireplaces. Furniture is a great way to bring in modern design elements. Mix and match – try a modern sofa or high-backed chair with a rustic fabric such as worn leather or cowhide.
Talie Jane is the owner and principal designer at Talie Jane Interiors. Visit TalieJaneInteriors.com or call 855.TALIEJANE (855.825.4352) to create of update your Mountain Modern home.