Your houseguests are coming! With the holidays around the corner, friends and family will be arriving soon. Rather than consider this an added stress, embrace your visitors and provide them with a warm, comfortable and luxurious home-away-from-home. Here are some tips to prepare for their arrival.
In order to transform your guest bedroom, home office,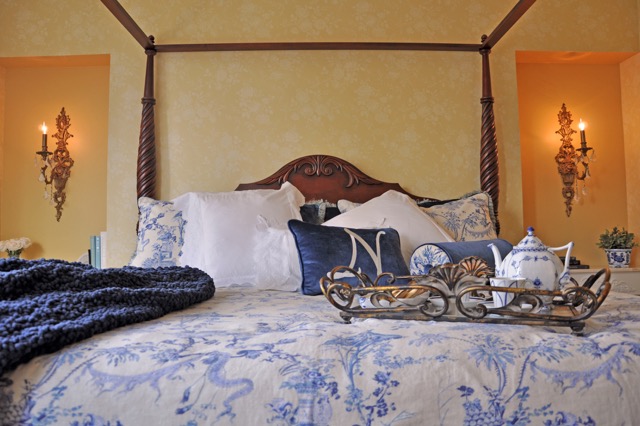 or spare room into a relaxing, recharging haven, consider some of your favorite hotel items and bring them to life in your guest's room. A selection of soaps, a soft robe and scented candles are a luxury. A luggage rack, spare hangers, drawer space and a hand written welcome note go a long way to making your guests feel welcome.
This is also true for sheets, towels and rugs. Splurge on high thread-count sheets and extra-soft bath towels. Too, place an oversized, soft rug next to or underneath the bed. Your guests will feel pampered as they wake-up and dig their toes into a plush carpet.
If you have more time to prepare, consider investing in accent furniture and accessories. Make the most of a small space by adding mirrors and scaled-down, furniture pieces. Try furniture that works double duty, like an ottoman or a bench. Be sure to include a side table and bedside lighting. A swing arm wall sconce saves space and provides great light for reading in bed.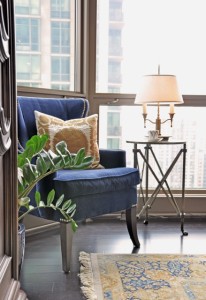 Be sure to provide ample storage. If your guest room lacks a closet and doesn't have space for a wardrobe or armoire, consider adding decorative hooks with fabric hangers. Another option is to create built-in shelving around the headboard.
Even if your guest space is small, don't be afraid to maximize the décor. Create a wallpapered focal wall; hang matching draperies. Or, boost a light-filled room with white-painted walls and a light-deprived room with darker, more dramatic paint. It seems counterintuitive, but both options will enhance the current ambiance.
Enjoy your time with friends and family!
Talie Jane is the owner and principal designer of Talie Jane Interiors. Call 855.TALIEJANE (855.825.4352) to transform your spare room into a welcoming respite for your guests.
Photos courtesy of Talie Jane